Meet Your New Favorite Kardashian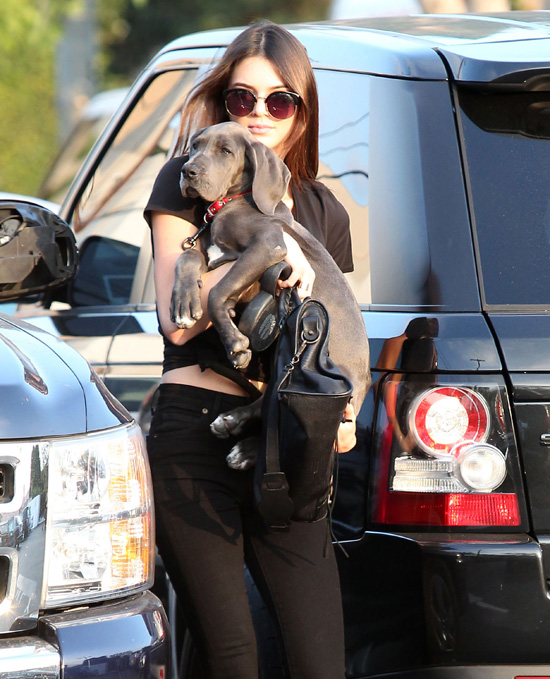 Forget about
Kim Kardashian
and the rest of her extended family; Kendall Jenner introduced us to our new favorite member of the Kardashian-Jenner clan, Blu. Kendall was spotted walking with Blu cuddled up in her arms while running errands with Kylie Jenner and a few other friends in LA yesterday. Apparently,
the adorable dog is an early birthday gift
from Kendall's half-brother Rob Kardashian. "Happy early birthday to me," Kendall wrote on Instagram earlier this week, adding that the dog is her "new little princess." The model will celebrate her 18th birthday on Nov. 3.
This has been a big week of changes for Kendall and the rest of her family. On Monday,
Kanye West proposed to Kim Kardashian
on her 33rd birthday. Kendall, Kylie, and the rest of Kim's siblings were all present at Kanye's over-the-top proposal, and Kylie even posted a snap of herself crying tears of joy with Khloé over the big surprise.